West Virginia Wine and Jazz Festival
September 30th & Sunday, October 1st 2023
Big things are happening with the 2023 West Virginia Wine & Jazz Festival, and we want to share some important news with you. We are excited to announce that this year's festival will take place at the Ruby Amphitheater in Hazel Ruby McQuain Park on Saturday, September 30

th
and Sunday, October 1
st
. 
We had many, many great years at Camp Muffly, but unfortunately, changes had to be made to ensure the longevity of the festival. More information will be coming soon. We can't wait to see you this fall!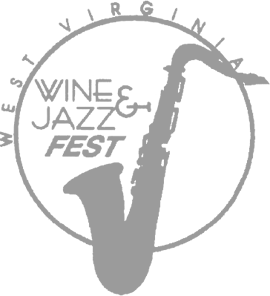 September 30th & October 1st, 2023
Hazel Ruby McQuain Park

Saturday 11:00 AM – 7:30 PM
Sunday 11:00 AM – 6:00 PM
Admission ($25) includes wine glass, wine tasting (21 and over). Tickets available online or at the door.
No pets, no outside food or drinks permitted.
Forks of Cheat Winery
Baton Hollow Winery
Lamberts Vintage Wines
Daniels Vineyards
Stone Road Vineyards
West Whitehill Winery
Cupcakerie
Crab Shack Carriba
Curbside Concoctions
Jersey Subs
Lamberts Catering
Pretzel Factory
Stray Cat Chimmie Shack
Vanessa's Kitchen
West Virginia Wine and Jazz Fest, Inc. is a nonprofit organization – 501(c)3 status – that seeks to return the proceeds from the annual festival back to the community in various ways. These include endowed scholarships to the WVU School of Music, sponsorship of educational endeavors and classes at WVU, free concerts for area middle/high schools, sponsorship of various student and community organizations that assist with the festival.