West Virginia Wine and Jazz Festival
The 2023 festival was a success
we Hope to see you next year!
Big things are happening with the 2023 West Virginia Wine & Jazz Festival, and we want to share some important news with you. We are excited to announce that this year's festival will take place at the Ruby Amphitheater in Hazel Ruby McQuain Park on Saturday, September 30

th
and Sunday, October 1
st
. 
We had many, many great years at Camp Muffly, but unfortunately, changes had to be made to ensure the longevity of the festival. We can't wait to see you!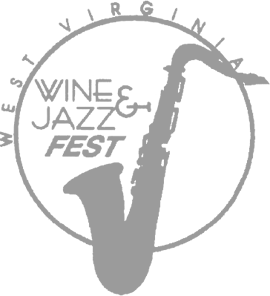 September 30th & October 1st, 2023
Hazel Ruby McQuain Park

Saturday 11:00 AM – 7:30 PM
Sunday 11:00 AM – 7:00 PM
Admission ($25) includes wine glass, wine tasting (21 and over). Tickets available online or at the door.
No pets, no outside food or drinks permitted.
West Virginia University Jazz Ensemble 1 – 11:00
Morgantown Jazz Orchestra – 12:30
WVU Faculty Jazz Group – 2:20
Indestructible featuring Roger Humphries – 4:05
Kenny Garrett Songs From the Ancestors – 6:00
Marshall University Jazz Ensemble 1 – 12:30
Dave Braham Trio – 2:10
Curtis Johnson and CJ5 – 3:50
fo/mo/deep – 5:30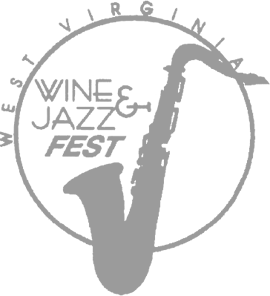 Acquired Taste
Wood coasters, magnets & plaques 
Creekside Cabin Custom Milling
Woodworking, charcuterie boards & bowls
Crow's Nest Cottage
Jewelry, macramé totes & wall art
Daun's Designs
Jewelry & crystals
Teresa Gail Designs
Sterling silver jewelry
West Virginia Wine and Jazz Fest, Inc. is a nonprofit organization – 501(c)4 status – that seeks to return the proceeds from the annual festival back to the community in various ways. These include endowed scholarships to the WVU School of Music, sponsorship of educational endeavors and classes at WVU, free concerts for area middle/high schools, sponsorship of various student and community organizations that assist with the festival.